After creating your live session, you need to initiate your event with your Zoom/WebEx/GoToTraining/Teams account.
Initiate Live Session
Navigation: UKG Pro Learning > Admin > Live Sessions > Manage Events
Under Status, you can see your upcoming events. Select the Initiate event button.
Select the account that you want to use for your event in the pop-up window.
Select Initiate.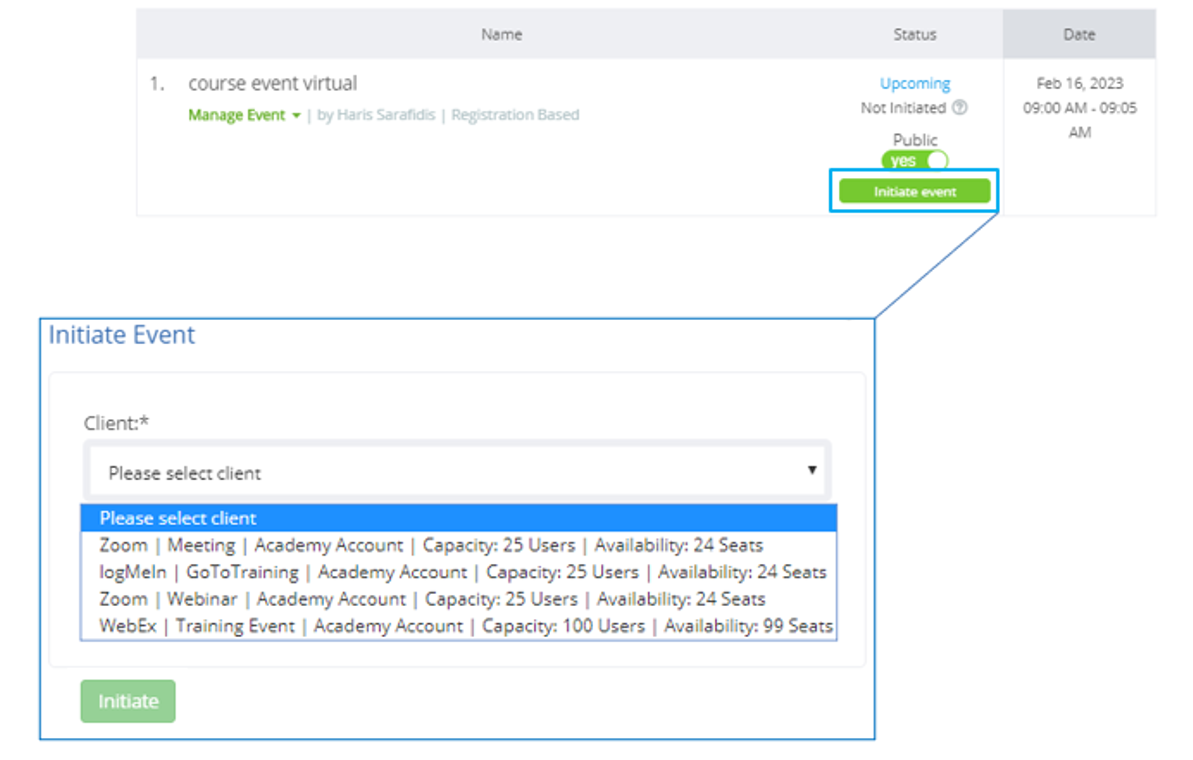 Hint:
You need to have at least one registrant to initiate the event.
The event should be "Public".
You have the option to cancel the initiation of an event that was done in error.
An event can be initiated until 15mins after the start of it. However, we strongly recommend initiating the event at least 24h prior to the event start time.
WebEx requires a password for all events. It is advisable to use a unique password for every event.
Start Live Session
After the event initiation, you are ready to start your event. Select the button and you will be redirected to your Zoom/WebEx/GoToTraining/Teams account.