Set up your Microsoft Azure Account
The IT department of your company will need to set up a Microsoft Azure account for your Organization. If you don't have one yet, you can create one here: https://azure.microsoft.com/
In order for your user accounts to be considered Microsoft Work Accounts it is recommended to verify your domain in your Azure portal. Microsoft Work Accounts are required in order to be able to initiate Teams Online Meetings via the Learning solution. Users without Microsoft Work Accounts may still be able to connect their Teams account to the Learning solution. However, they will face an issue when trying to initiate events in the Learning solution.
Make sure that all of the members in your UKG Pro Learning Academy are also users of your Azure Organization. If they are not, they will join the session as guests and their attendance won't be tracked.
The users may be added to your Azure Organization as:


Organization Users: Organization Users are those whose email domain in the Learning solution matches the domain your organization uses in your Azure Organization. These users will need to be allocated a Teams User License.
External users: An External User has an email in the Learning solution that does not belong to the same domain as your Azure Organization. These users do not need a Teams User License.

Your organization's Azure administrator must log in to the Learning solution to connect the academy with Azure. After following these steps, the Azure admin does not need to remain active in the academy, as the connection will then be active for the academy in its entirety.
In your Azure Portal under Azure Active Directory >Enterprise applications:

In the list of applications, select Schoox.
On the new screen, go to Security > Permissions.
Select Grant Admin consent for [your organization], and follow the on-screen instructions.
From then on, all of the Learning solution users who have an account in the Azure Organization will be able to follow the same process and connect their Teams account with their Personal Profile or with the Academy (in case they are Academy Admins).

In your Microsoft Teams Admin Center, under Users > External Access please make sure that you have selected the following:


Teams and Skype for Business users in external organizations: Allow all external domains
Teams accounts not managed by any organization: Enabled

In your Azure Portal, under Enterprise applications > Consent and permissions > User consent settings, make sure the second option (Allow user consent for apps from verified publishers for selected permissions) is checked.

A Global administrator of the Azure portal of your Organization should subscribe all users to one of the available options for Microsoft Teams for Business, on top of Microsoft 365 services. Click here to purchase Microsoft Teams for your organization.
In your Azure portal, navigate to Dashboard / Home > Enterprise applications > UKG. Make sure the Assignment required is set to No, and Visible to users is set to Yes.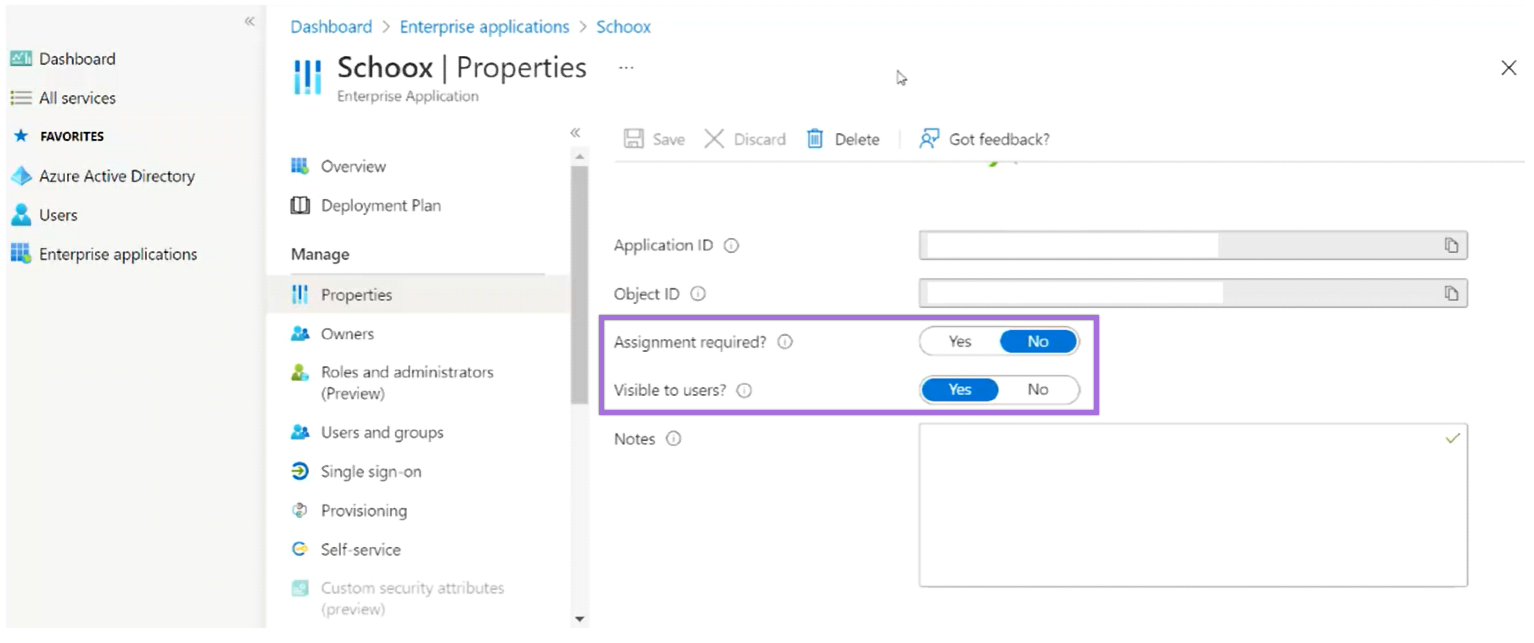 Now that the Microsoft Azure setup has been completed, you are ready to go back to the Learning solution and complete the Learning solution/Teams connection.