Log into the Academy
When you are added to an Academy, an email notification with login instructions is sent to the email address in your profile. When logging in for the first time, you must create a new password and confirm your email address.
Note: Add

UKG Pro Learning

to your whitelisted emails to ensure that the notifications do not route to a spam folder.
From the email notification, select Login Now to log into the Academy.
Note: You can also log in by going to https://learning.ultipro.com/login.php.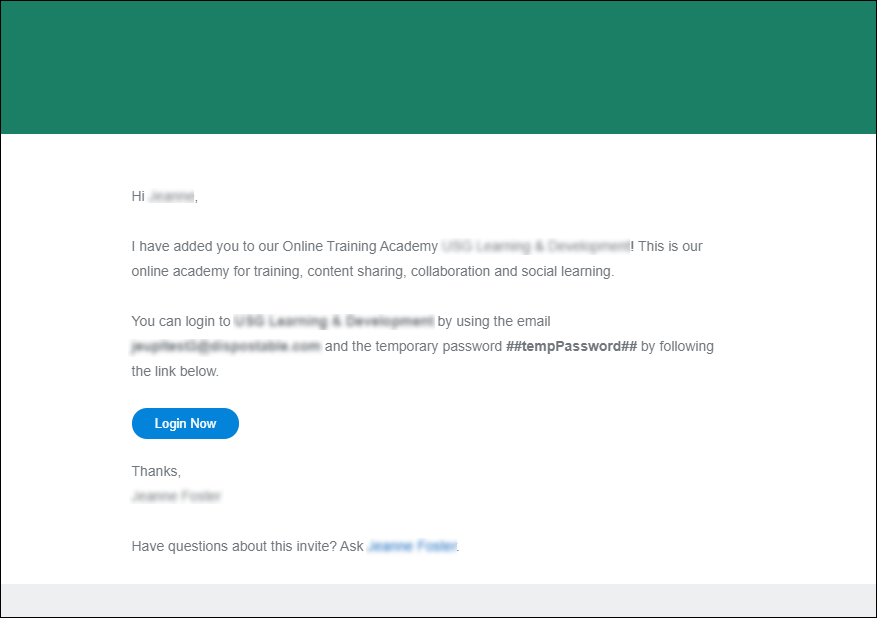 Enter your temporary password in the first field.
Enter a new password in the second and third fields.
Note: Your password must be at least 6 characters.
Select Change.
After changing your password, you are redirected to the Home page. From the notification at the top of the page, select Send Confirmation.
A confirmation email is sent to the email address in your profile. Open the email and select the Confirm Now link.
Note: You must confirm your email address to receive notifications from UKG Pro Learning.
A message appears, confirming that your email address is verified and you are registered. Select the Here link from the message to return to the Home page.
Access training
You can access a list of all courses, curricula, and events in which you are enrolled, and view lists of available courses, curricula, and events.
NAVIGATION: Training (hover)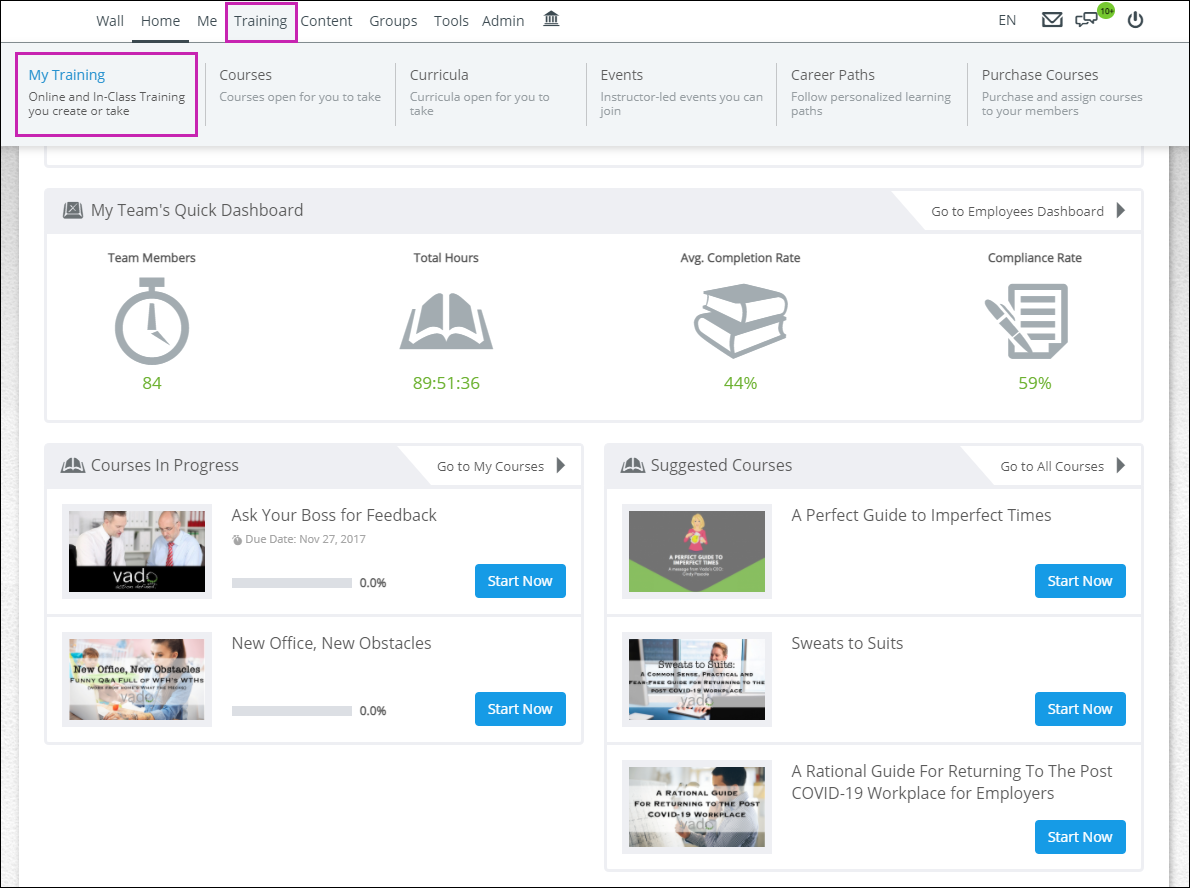 My Training - View courses, curricula, and events in which you are enrolled.
Courses - View courses available to you.
Curricula - View curricula available to you.
Events - View instructor-led events available for you to join.
Begin a course
Courses are presented as a series of steps. Steps can be configured as required or optional. All required steps must be completed to receive credit for the course.
NAVIGATION: Training (hover) > My Training > My Courses
Select a course title from the list.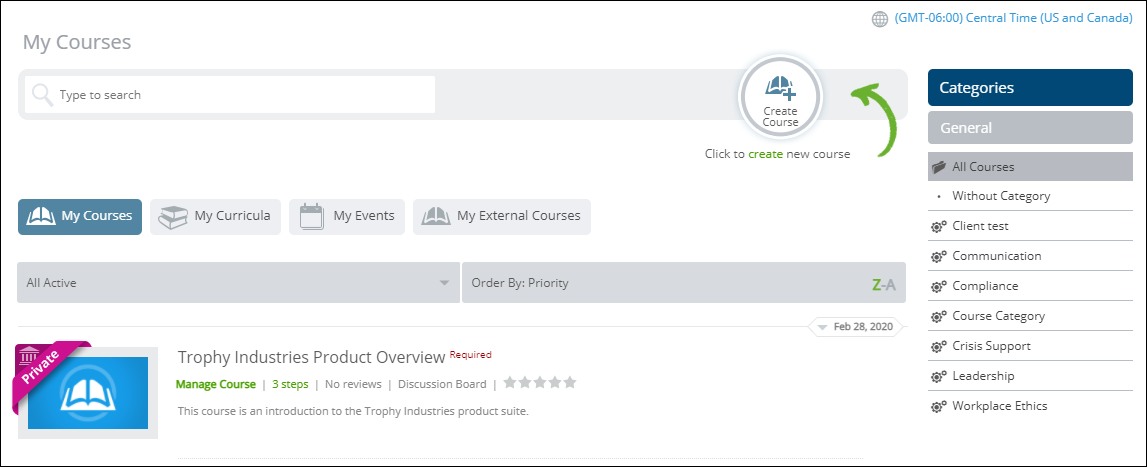 From the course page, select the first step in the list.
Your time and completion are tracked in real time. After viewing all of the material in the step and closing the pop-up window, the step changes to green and shows Completed.

Access the Academy Library
You can view additional content outside of courses and curricula in the Academy Library. Select Content from the top navigation bar to view additional documents, videos, and more.
NAVIGATION: Content > Categories > All Content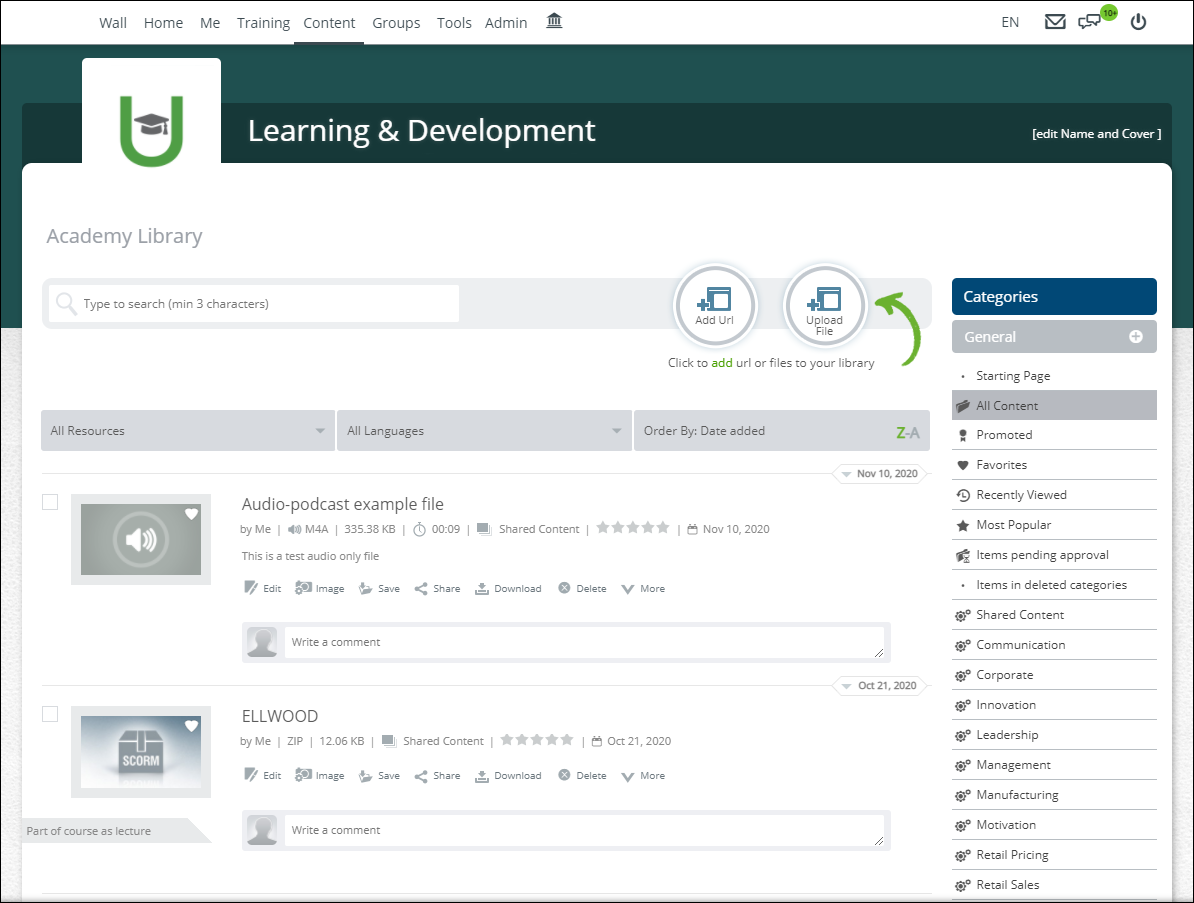 View and edit your profile
From your Academy profile, you can add a profile image, provide details about yourself and your work experience, view any certificates you have earned, view your badges and accomplishments, and more.
NAVIGATION: Me (hover) > My Profile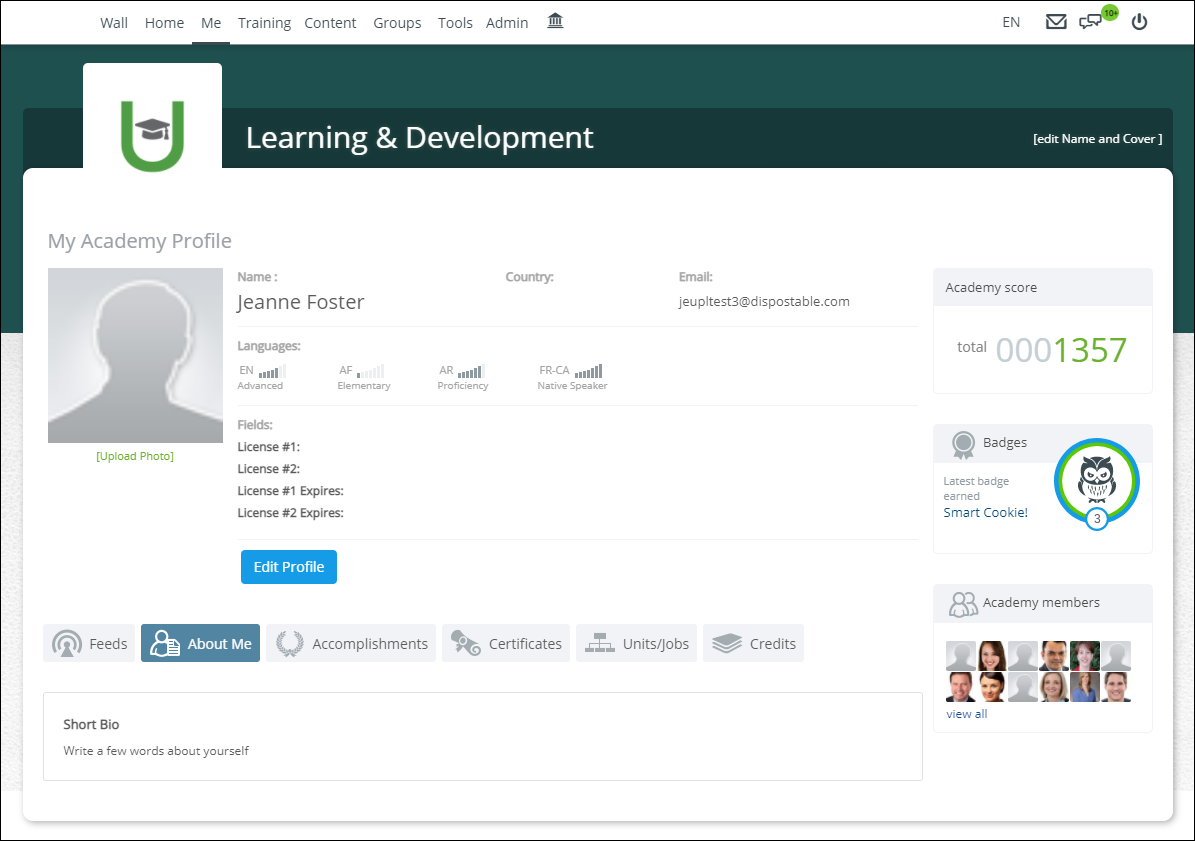 Support
If you have questions regarding the courses, due dates, or any other content-related items, or need assistance with resetting your password or any other site-related items, contact support@ultipro.com.