By default, learners can take courses as often as necessary. The UKG Pro™ Learning solution keeps track of the amount of time spent on each course, and whether the course has been completed.
Administrators, training managers, or managers with the Assign Training permission, can require specific students to retake courses. Once a user is obliged to retake a training you can track each completion attempt separately.
You can oblige a user to retake a course from the Employees Dashboard or from the Oblige to Retake page. Please see the separate Use the Oblige to Retake Page article for more information on that option.
Employees Dashboard
Navigation: UKG Pro > Admin > Reporting > Employees Dashboard
Select a member from the list.
Select a course.
Select the

wrench

icon.
(Optional) Enter a due date for the retake in the Due Date field.
Select

Oblige to Retake

.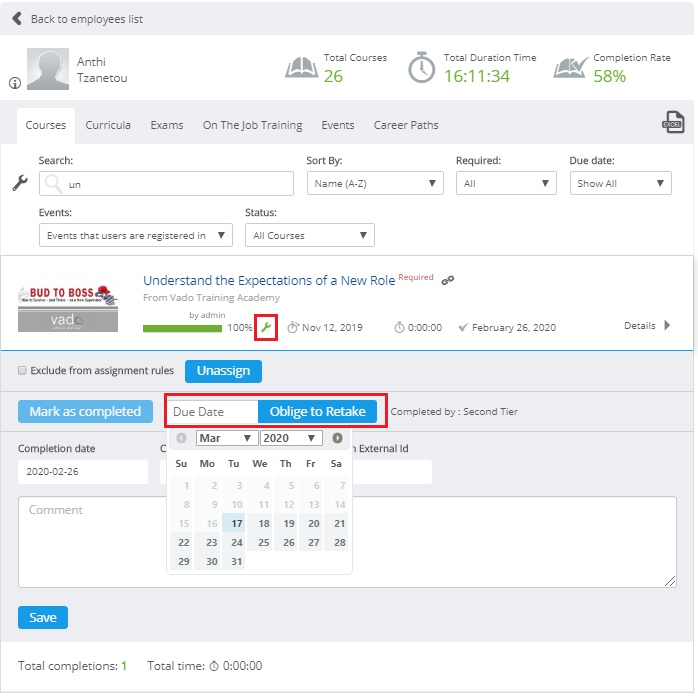 The employee receives a retake notification and all previous progress is no longer visible.
The Due Date field is updated according to the new assignment.
Admins and members with Reporting permission have the option to see the member's last retake date.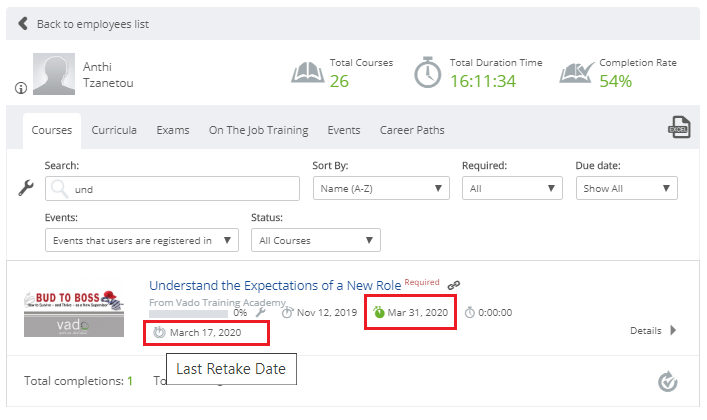 You can view the number of retakes for a particular course by selecting the Retake icon (checkmark surrounded by an arrow) in the course details.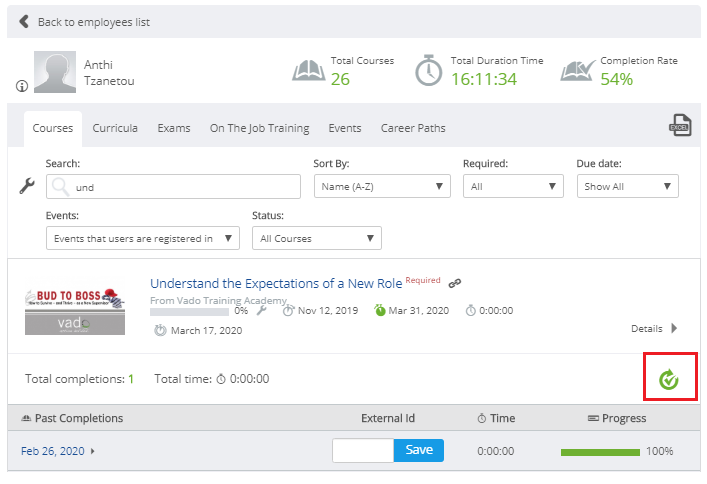 Note:
You can oblige members to retake a course even if they have not completed it. Repeat the steps above and their progress is reset to 0%.