You, as an Admin, have the option to add, assign, or change course due dates. Adjust course due dates for a previously assigned course, change a currently assigned course due date, or completely remove a previously assigned due date.
To do so, hover over Admin tab and click on the Reporting option. Find the user whose due date you want to change and click on his/her name.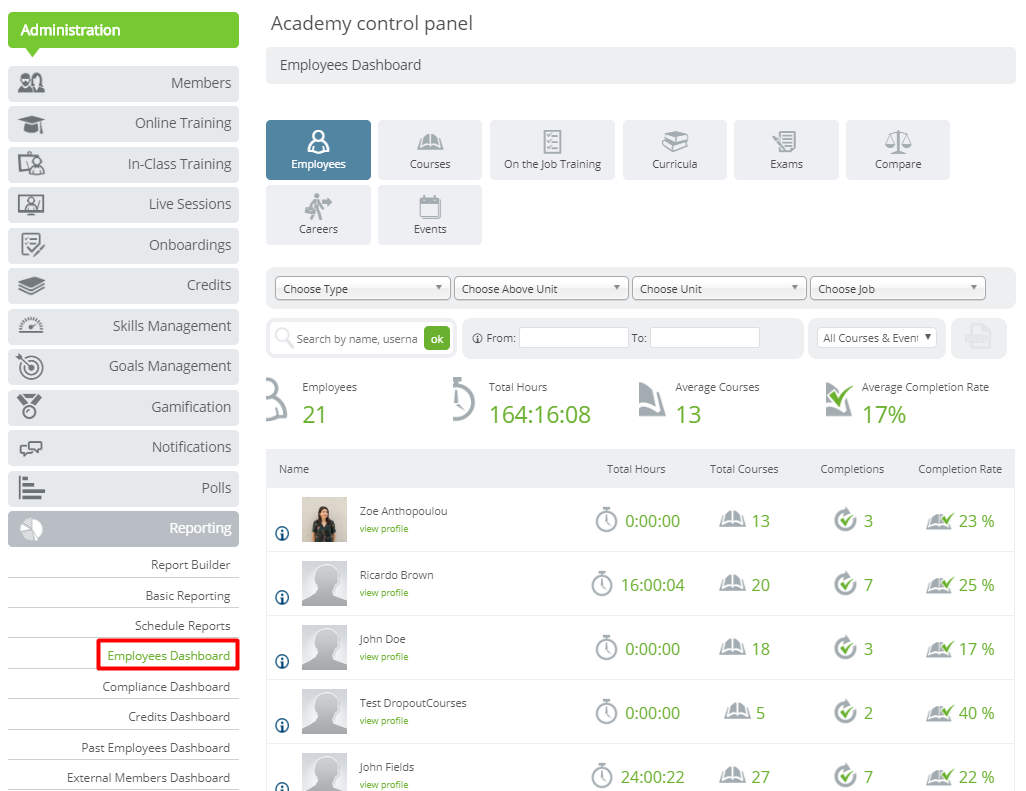 Find the course in question and click on the wrench icon next to the progress bar. Add, change or remove the due date and click on the save button once finished.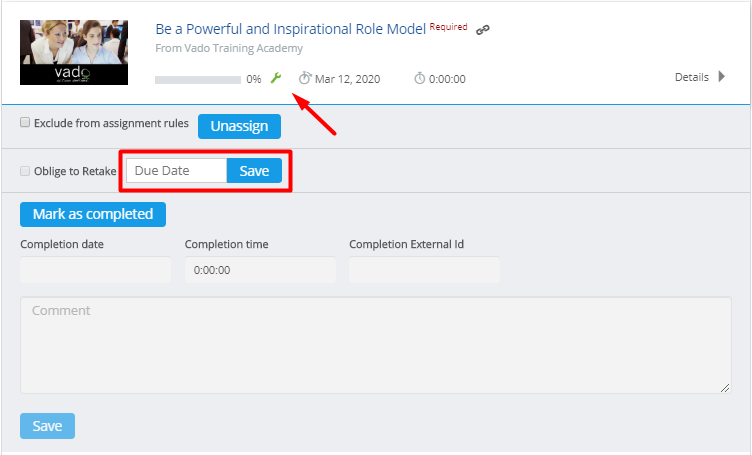 The due date field will be updated upon your next refresh!