You have the option to schedule a course-assignment to be made one-off, on a specific future date.
To do so, navigate to the desired course (not the course panel), and click the big blue Assign button.

You are then landing into the Course Panel, where you will be given the option to assign the course either to specific employees (Individual Assignment), or to a group of employees based on their job and location (Advanced Assignment).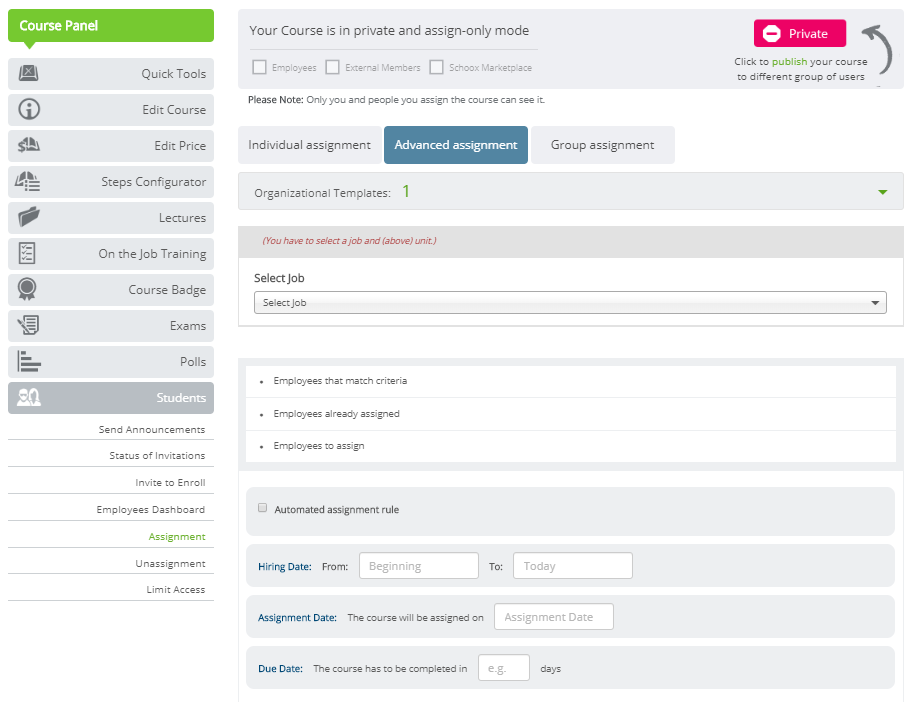 Click on the Advanced Assignment option and select the specific job to which this assignment is associated.

Then, select both the desired Above Units and Units in their respective columns, filtering using the drop-down menus, if needed.
The number of individuals affected will appear below.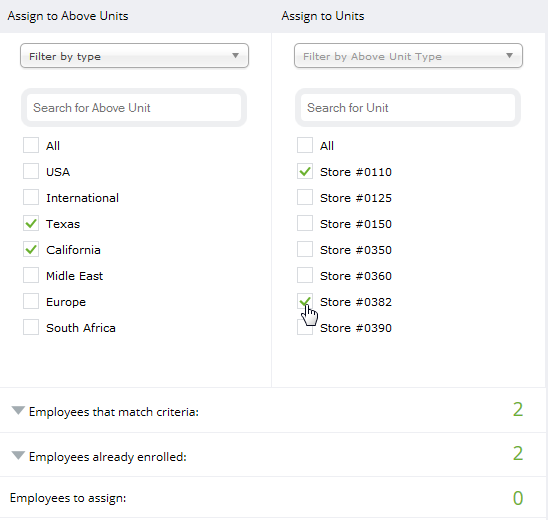 Select the future date that you need this course to be assigned to the selected users.

Add a due date and a custom message, if you want to, and click on the Schedule Assignment button when finished.
Note: With regard to the Due date field, you can give them a due date by typing in either the number of days in which they have to complete the course or a specific date by which the course needs to be completed.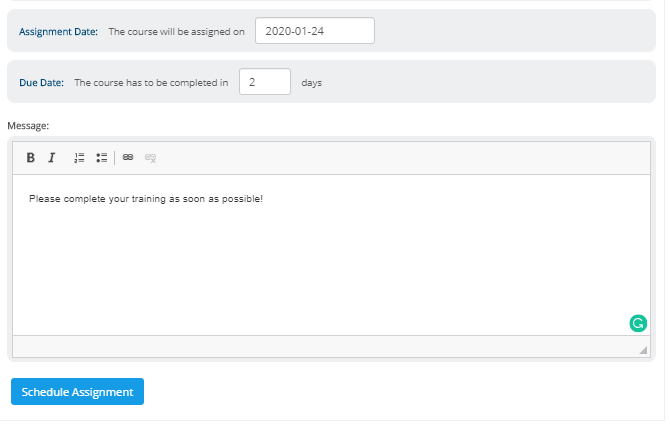 Please note: Scheduled assignments are one-off assignments.
Once you have scheduled your assignment, you will be able to find it under the Scheduled Assignments block.
All of the scheduled assignments are presented in this block, regardless of if they have been completed (strikethrough text) or not.