You can easily archive courses you are no longer using. This effectively hides the course from all students but allows you to make it active again at a later date.
To archive a course, click Manage Course within the appropriate course under the Training tab.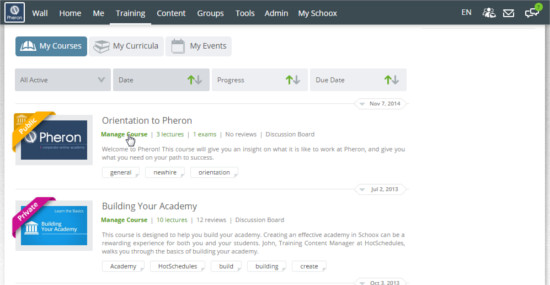 Under Edit Course in the side menu bar, select Archive Course. Then verify in the box that appears.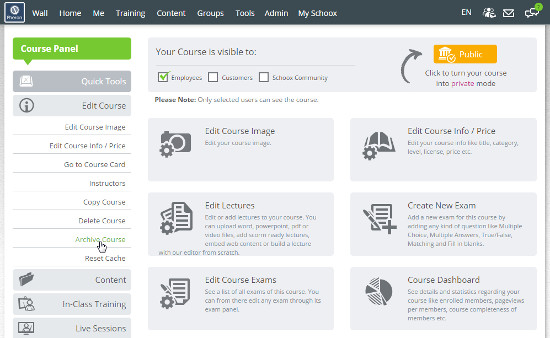 Please note: This course will be removed from all curricula of which it is a part. Any training events associated with it will become standalone events. All auto-assignment rules will also be deleted. Also, it may not be the most polite thing to do if there are still members enrolled in it.