You can add supplemental material and attach it to specific curricula courses. This material can be a website or a file uploaded via your computer, or material uploaded directly from the Content Library.
Step 1: Find the Curriculum in question
Find the desired curriculum and click on the Manage Curriculum option.

Step 2: Add URL/File / Content Material
Click on Supplemental Material under the Courses tab. You have the option to add a URL, upload a file from your computer, or add content material, directly from your Content Library! Just click on one of the blue buttons, based on your need!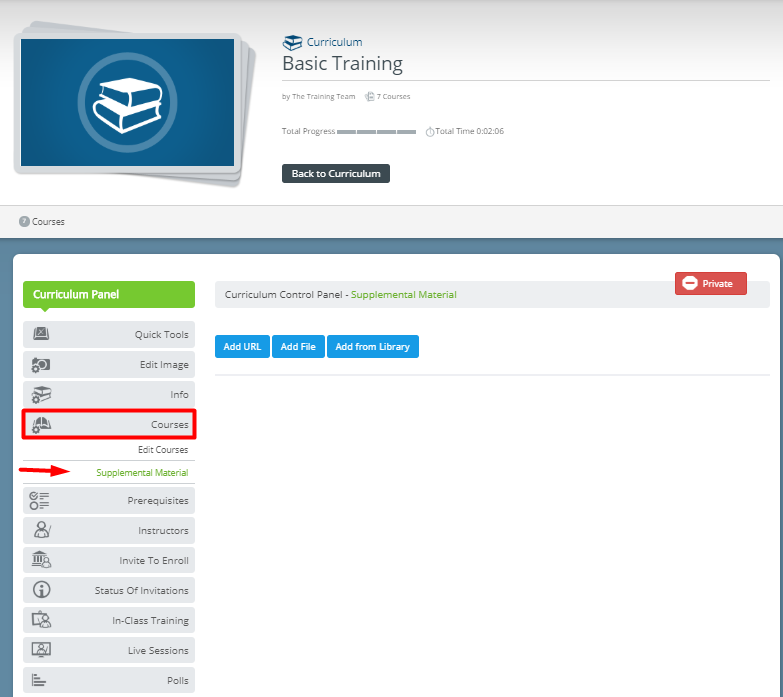 Step 3: Find the course(s) to which the supplemental material should be attached
Once you click on one of the blue buttons shown in the previous image, a pop-up window will arise that will show you a list of the courses included in the curriculum. Click on the checkbox next to the curriculum title in order to select the course(s) that should be associated with the material that you will upload.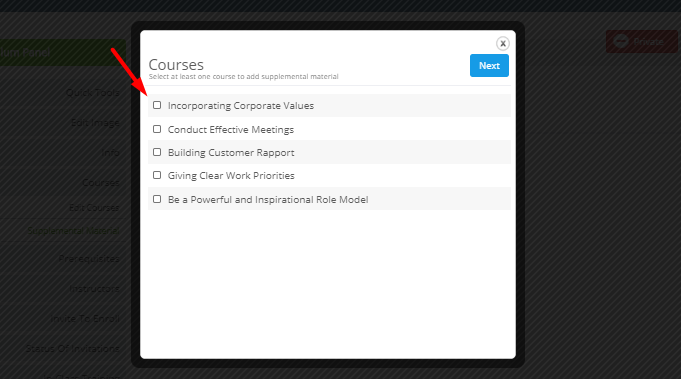 Click Next once finished!
Step 4: Add material
Add the URL/ file, add a title, a description if you want to, add tags if needed and hit Save!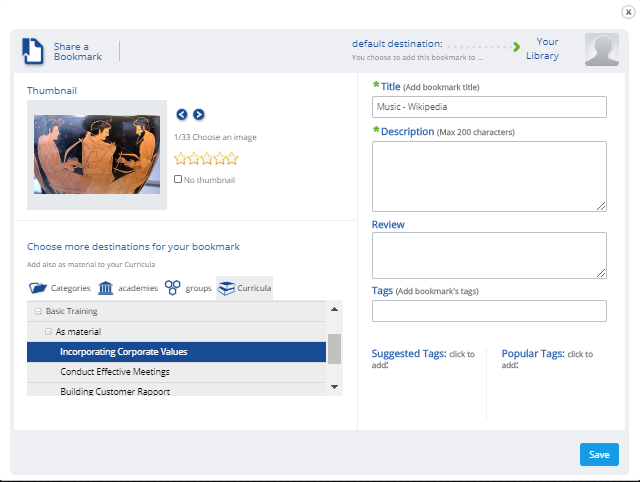 Your supplemental material has been added!
From now on, you will be able to see it under the Supplemental Material tab and you will have the option to edit it, delete it, or to move it to another course within the curriculum.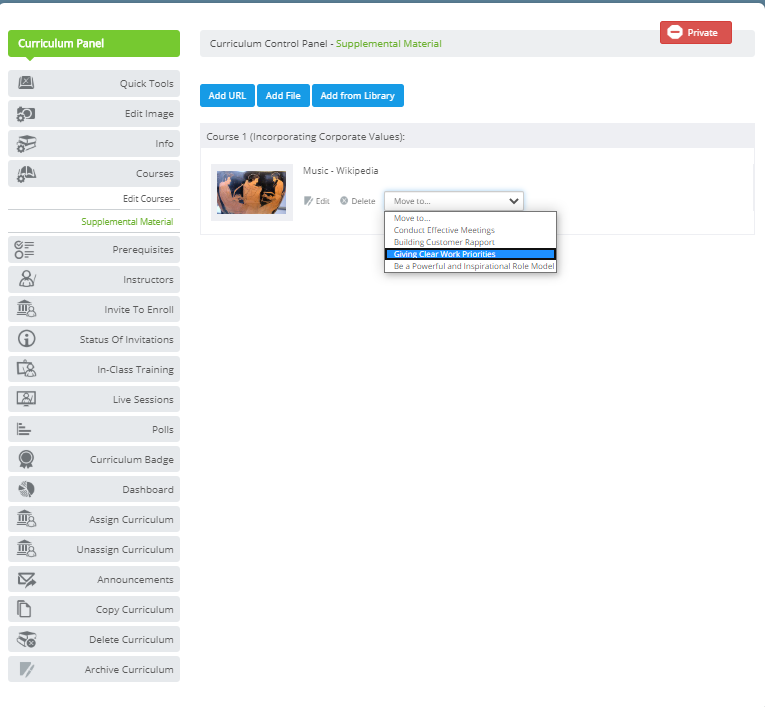 Regular users will have the option to access it if they go to the Supplemental Material tab: