To add a venue for your event in UKG Pro Learning, you need to follow the steps below:
1. Add the venue in your Academy
To add the venue, select Admin from the upper navigation tab. From the left-side menu click on In-Class Training and then Manage Venues.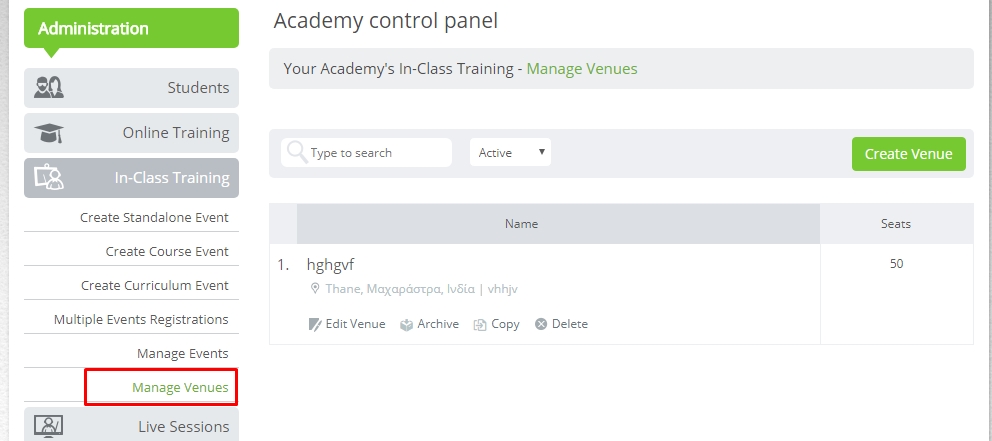 Select "Create Venue".

Fill in the title, the number of seats and all necessary details.
Add the location of the venue (if needed) and click OK.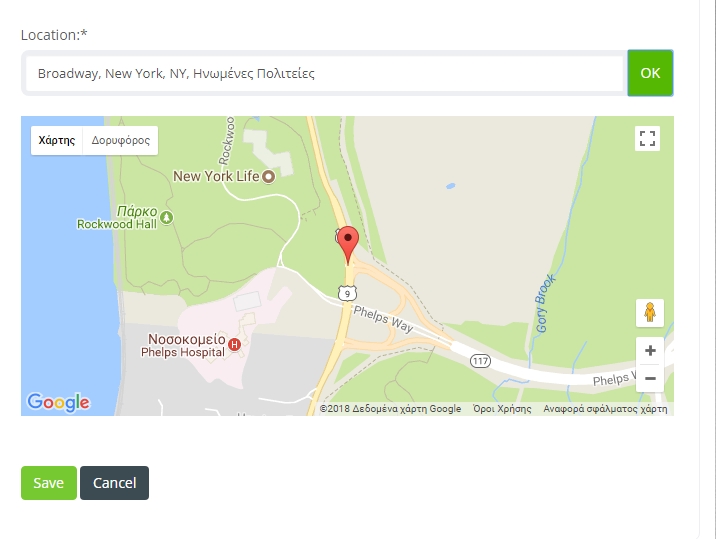 Click on Save once finished.
You can always go back and edit the venue, delete it or archive it.
2. Add the venue for a specific event
After creating the list of your venues, you can add the one of your preference for a specific event.
To do so, select Manage Events from the left side menu and Edit Event under the event of your preference.

Fill in the location and select the venue from the dropdown list that populates under the event's map.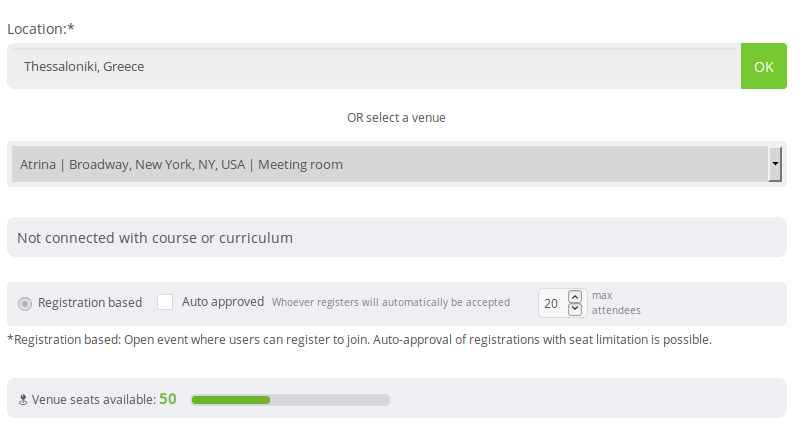 Note: Make sure that the maximum number of seats you add in the event's description, doesn't exceed the venue's actual seating capacity, provided in the venue description (Manage Venues).