Event bundles is without a doubt among the key features of UltiPro Learning. Taking into account our customers' feedback we decided to go through some changes concerning the management of event bundles.
Previously, admins and UltiPro Learning roles with the permission to create an event, were able to see all event offers on the Manage Events view.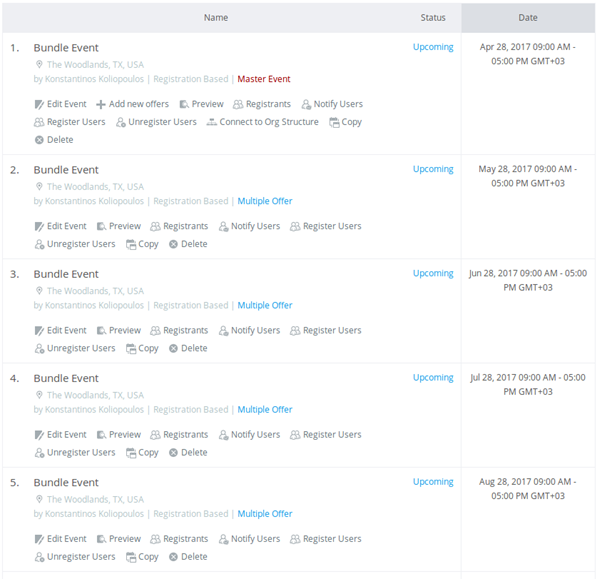 Now only the master event is visible. Navigate to your Manage events panel, by selecting In-class Training and Manage Events from the left side menu.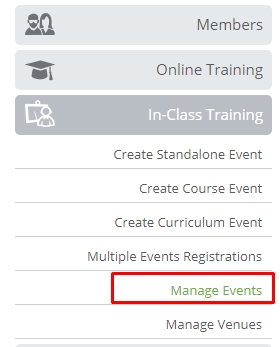 All events' offers can be seen by clicking on the Manage offers button.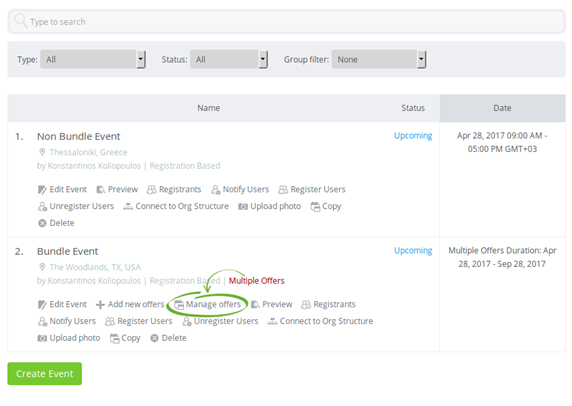 Additionally, all available offers can be seen via the Multiple Offers.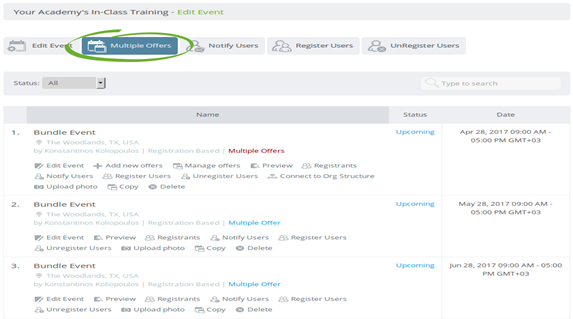 Adding new offers has changed as well. Now, by selecting the Add new offers option on the Manage events page you can easily add the new offers by checking the existing rules as well.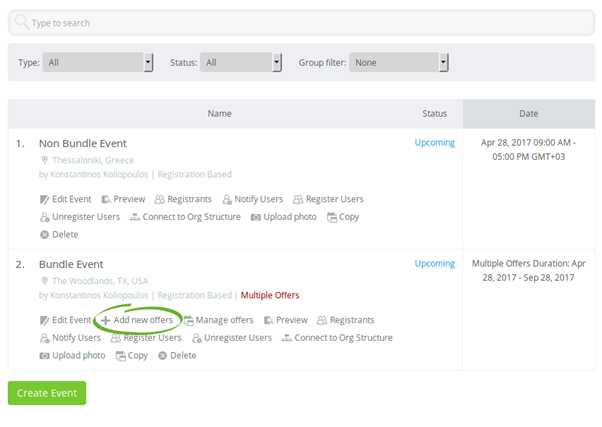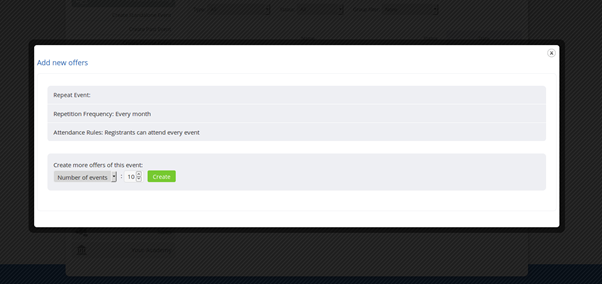 Finally, the way available event bundles are delivered to all users has changed. Users are now able to see only the master events of event bundles and the event duration taking into account all available offers. By clicking on an available master event, a user is able to check and choose among all of an event's offers.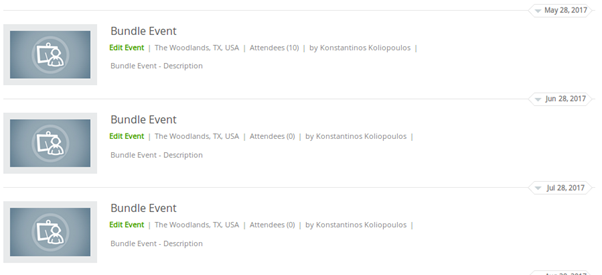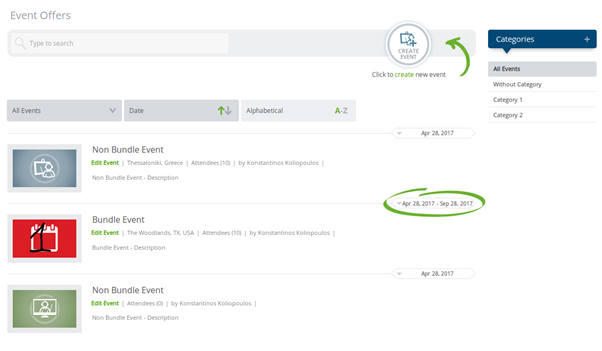 All changes aim to help all users find and select the desired event offer in an easier and more elegant way.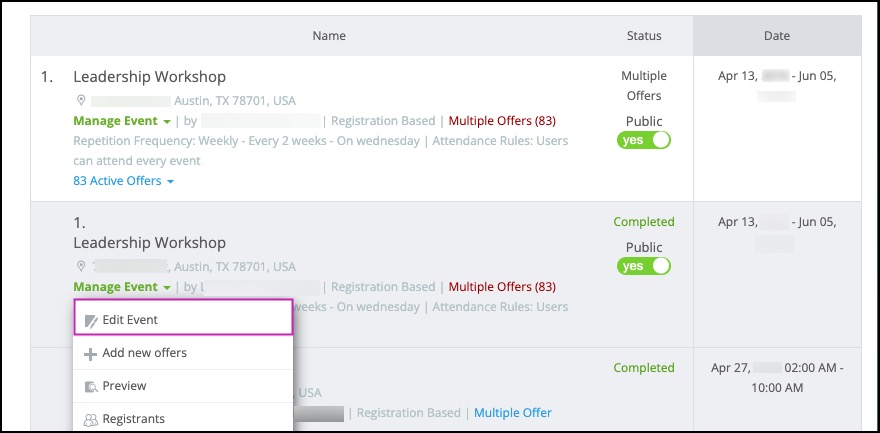 Additionally, you can update the offer details via the Edit Event option. This will allow you to update the dates, times, instructor, etc of each offer individually as needed.