As an admin, you have the ability to track skills in your academy and ultimately give members' the ability to follow defined career paths.
The first thing you'll need to do is set up what skills are important in your academy, and then which of those skills are important to each job. By associating skills with specific courses, you can then set up career paths.
To make sure your Academy is using Career Paths, click the Admin tab.
Under Your Academy in the side bar, select Academy Settings, then Advanced Settings.
Under Adaptive Learning – Career Paths, you can turn this feature on for your Academy.

You can determine who has the ability to follow specific career paths, by either selecting the "All users have access to all career paths" option or the "Specific users will have access to specific career paths". For the latter, link each academy job in the right side bar with the associated jobs that this user is allowed to follow in the left side bar.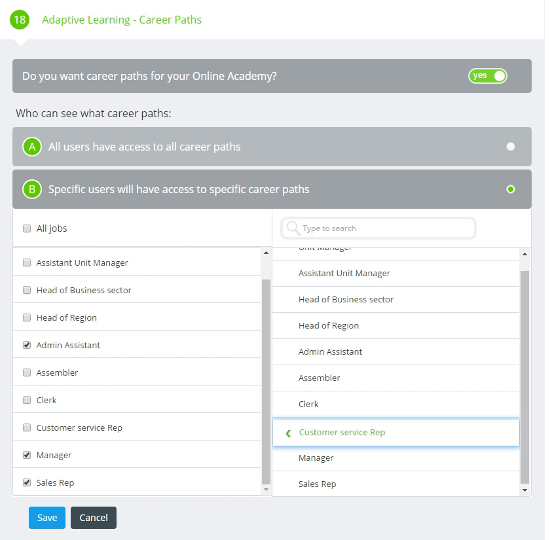 Click Save when finished.