If you are an administrator and have bought a subscription plan (i.e. from BizLibrary), you can then allocate those licenses to the members of your academy. To allocate a license, select Admin in the upper navigation bar. In the left side panel, select Online Training, and then Allocate License. You should then be able to see your subscription.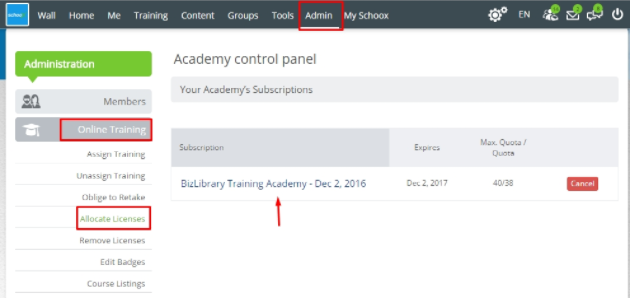 By selecting your subscription, you will see a list of your Academy's students. You can allocate licenses by selecting users manually, under Individual subscription. Click the '+' symbol to select the users, then click Subscribe.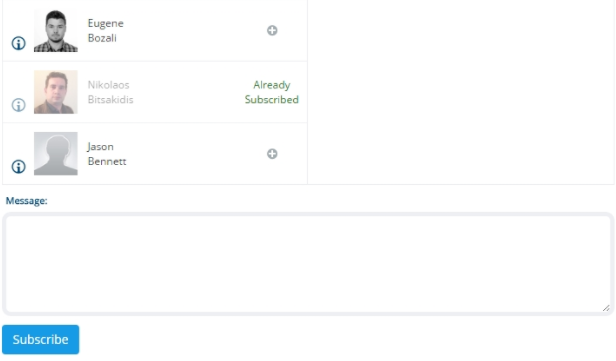 You have also the option to use the Advanced page and allocate licenses to users based on their job and location. You have the option to select multiple jobs!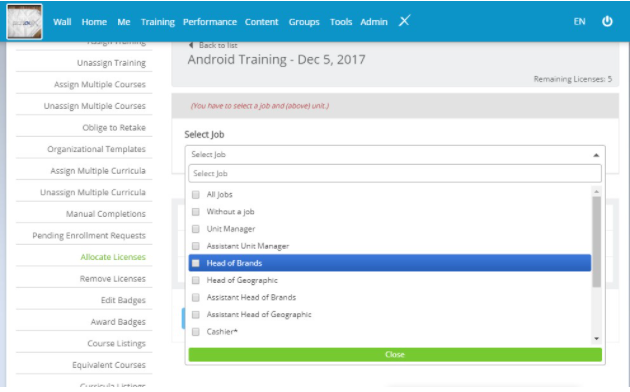 How to Unsubscribe a Member
If you want to remove the license from a member, the procedure is quite similar. Select Admin in the upper navigation bar. From the left side menu, select Online Training, and then Remove Licenses.
Select the member, and click Unsubscribe.

You can also unsubscribe users based on jobs, locations, units, and above units by selecting Advanced unsubscribe.