You can customize your Academy's look according to your organization's preferences. You can name your Academy, upload a cover image and logo, set menu colors and sizing, and set widget colors.
Navigation: Admin > Your Academy > Edit Academy
Academy Name and Images
In the Give Your Academy Name field, enter a name for your Academy.
Check the Show Cover Image box and select Upload Cover to add a cover image.
Check the Show Logo on Header box and select Upload Logo to add a logo.
Check the Show Academy Name box to display the Academy name throughout the Academy.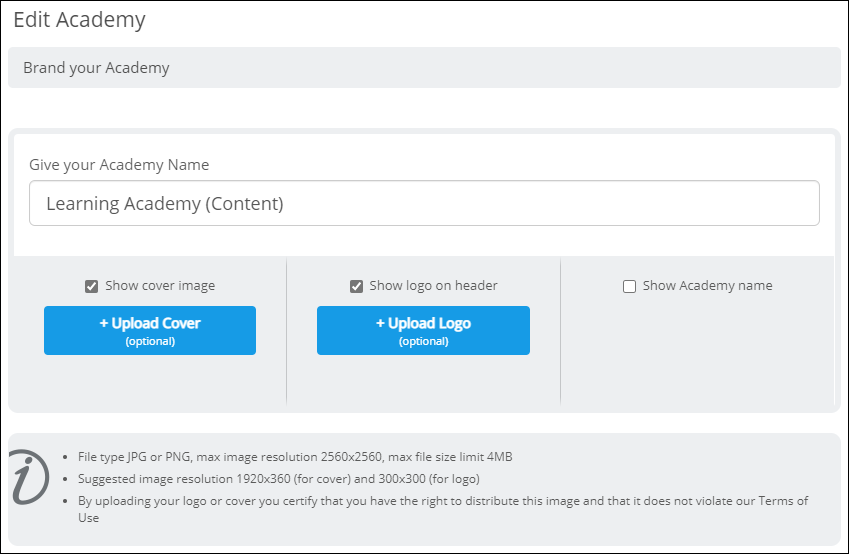 Menu and Widget Colors
Select Skin Management.

For each row, select a predefined color box, enter a color code, or select the eye drop icon to select a color using the color palette.

Select Save.