Administrators have the option to show an introduction video to academy administrators, managers, and/or members. You can set a different video for each group.
Add Intro Video
First, you need to activate the intro video for your preferred group of users.
Navigation: UKG Pro Learning > Admin > Your Academy > Academy Settings > Member Settings
In the Member Settings section, under Academy Introduction Video you will find three options:
Show video for Academy Admins
Show video for Academy Managers
Show video for Academy Members
When activating any of these three options, you can add a video link from YouTube or Vimeo.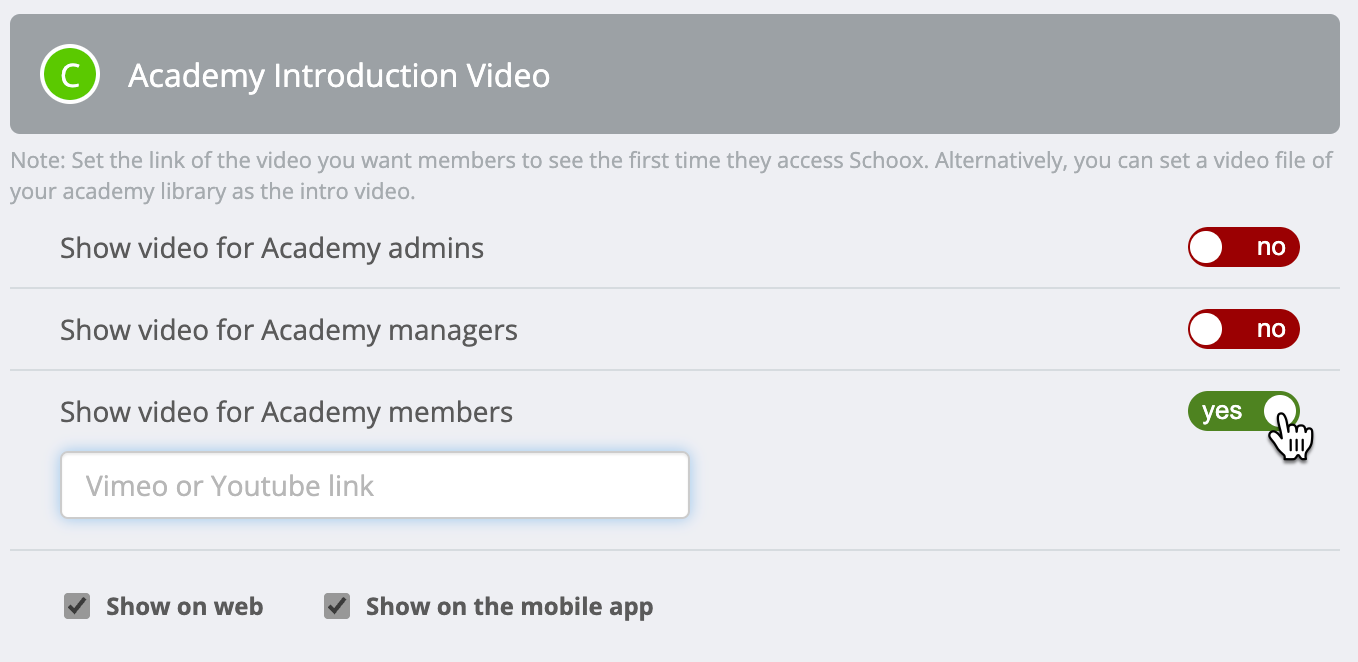 Then you can select if you want these videos to be displayed when a member logs in on the web and/or on the mobile app, by checking the relevant check boxes.
Select Save when finished.