In UKG Pro Learning, when a student successfully completes a course, they automatically receive a certificate. As an Academy administrator, you can customize the look of the certificates used within your Academy and create custom certificates by brand.
Customize your Academy Certificate
You can customize the certificate's style and color. You can also upload your logo, which displays on the right side of the certificate, and your signature, which displays on the left. Additionally, you can add a badge to the certificate.
Navigation: Admin > Your Academy > Custom Certificate
To preview your changes, select Preview Certificate. To save your changes, select Save.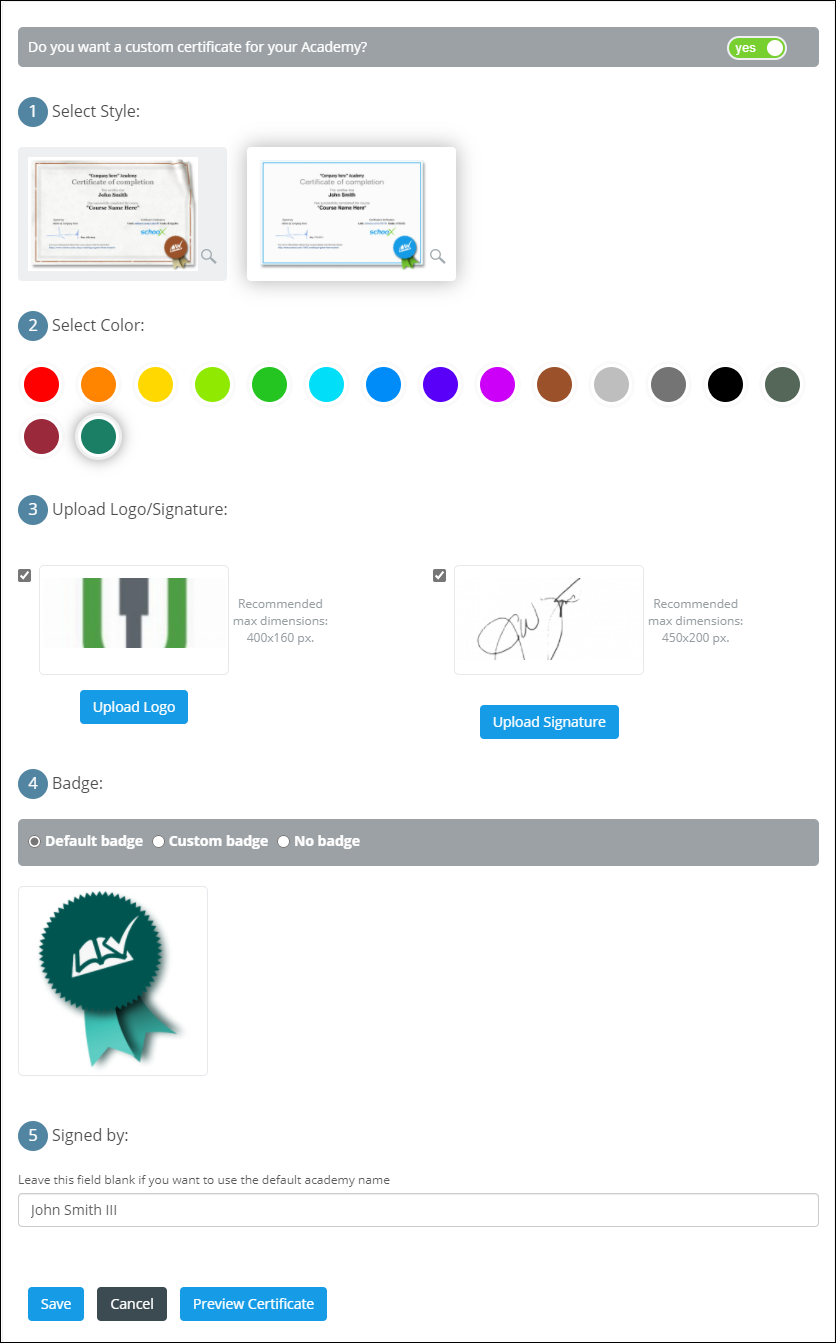 Create custom certificates by brand
Navigation: Admin > Members > Set up Organization > Above Units
Select the Above Units tab.
Next to the Above Unit for which you want to create a custom certificate, select Edit Brand.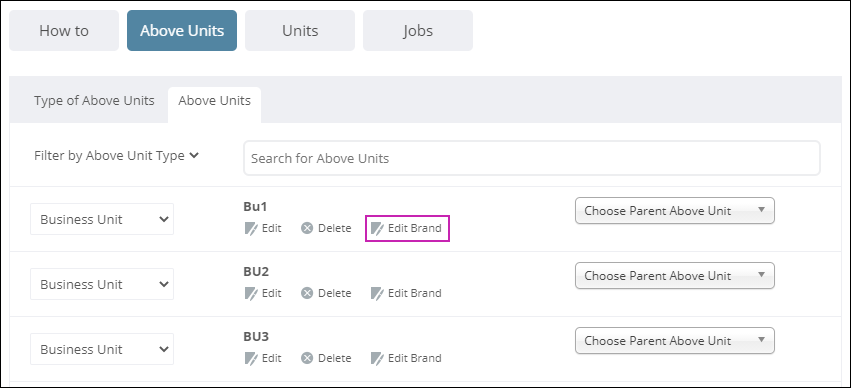 Select Configure Certificate by Brand and switch the toggle to Yes.
Make the desired changes to the certificate and then select Save.