In UKG Pro Learning, several terms can be replaced with your preferred ones to meet your organization's needs. For example, you may prefer to use the term "Member" instead of "Employee."
Navigation: Admin > Your Academy > Academy Labels
In the Rename to field, enter your preferred term.
Select Save.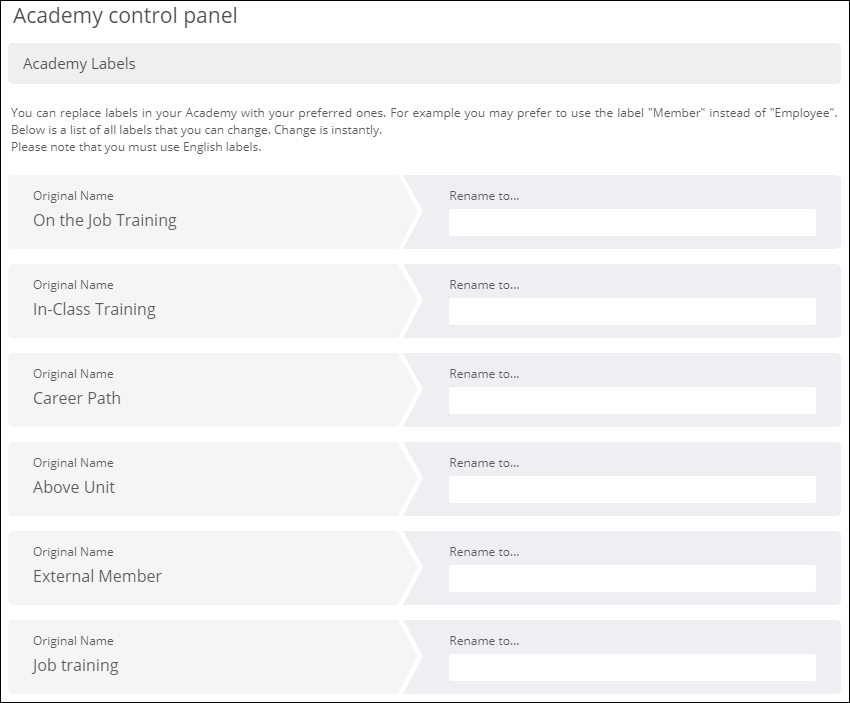 Changes are applied instantly throughout your Academy, as well as to every email and notification sent from the system.
Note: Labels must be in English and in singular form. Sentences containing labels are not translated throughout the Academy.