Users with Admin rights, Training Managers or Managers with the Assign Training permission enabled, can unassign courses from the users under their org structure.
To do so, just go to the Online Training tab from your administration panel and select Unassign Training.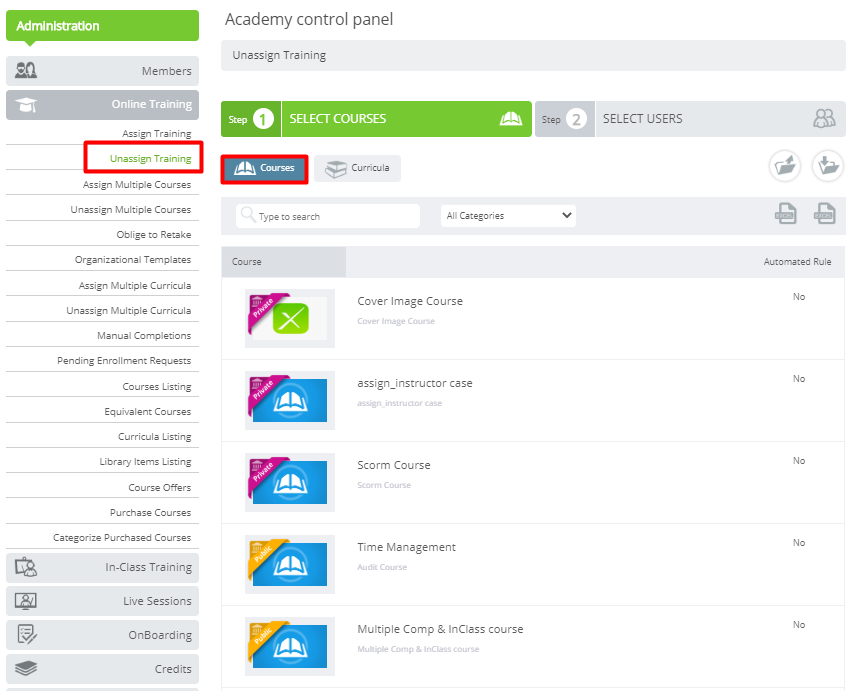 Find the Course in question under the Courses tab and click on its title.
Now, you will need to select the users to be unassigned. You can select individual users by filtering the users populating to those being associated with the desired org structure set by you, or use the Advanced Unassignment functionality where users can be filtered by job code. If you have added extra custom attributes for your employees, you have also the option to filter your results based on these fields.
Individual Unassignment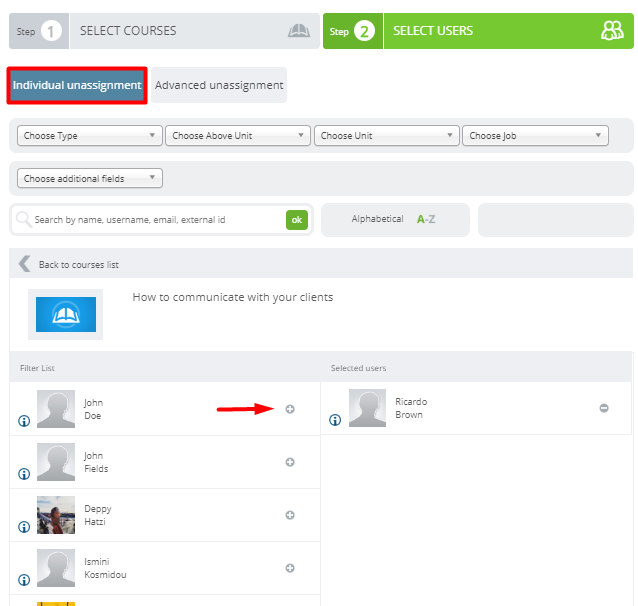 Advanced Unassignment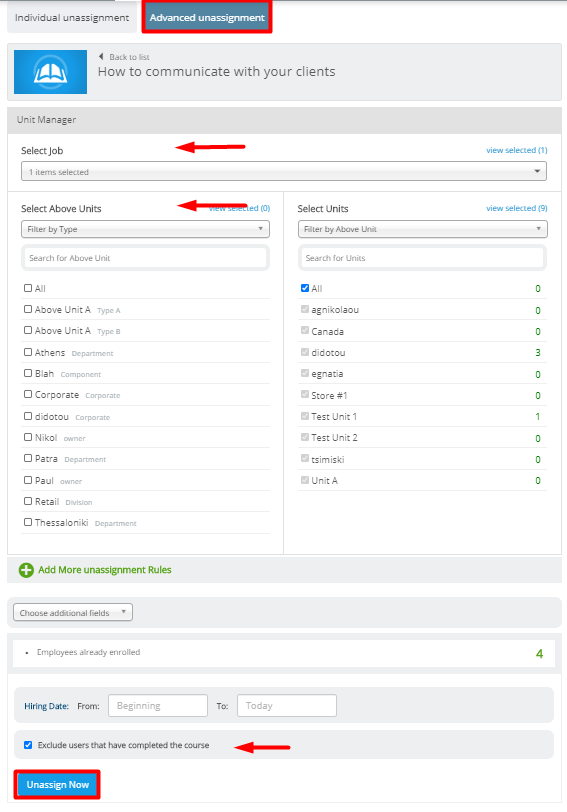 Please note that in both cases (Individual/ Advanced Unassignment), you have the option to unassign only users who have incomplete courses. Once the checkbox "Exclude users who have completed the course" is selected, users who have completed the course will be excluded from the unassign action.