You can connect your Academy with your Zoom meetings account to create Live Session events. Once connected, all Event Instructors will use one Zoom account for all Live Sessions.
Connect your Zoom meetings account with your Academy
Navigation: Me (hover) > My Settings > Integrations > Zoom Integration
Find the desired academy and select Academy Integration with Zoom meeting.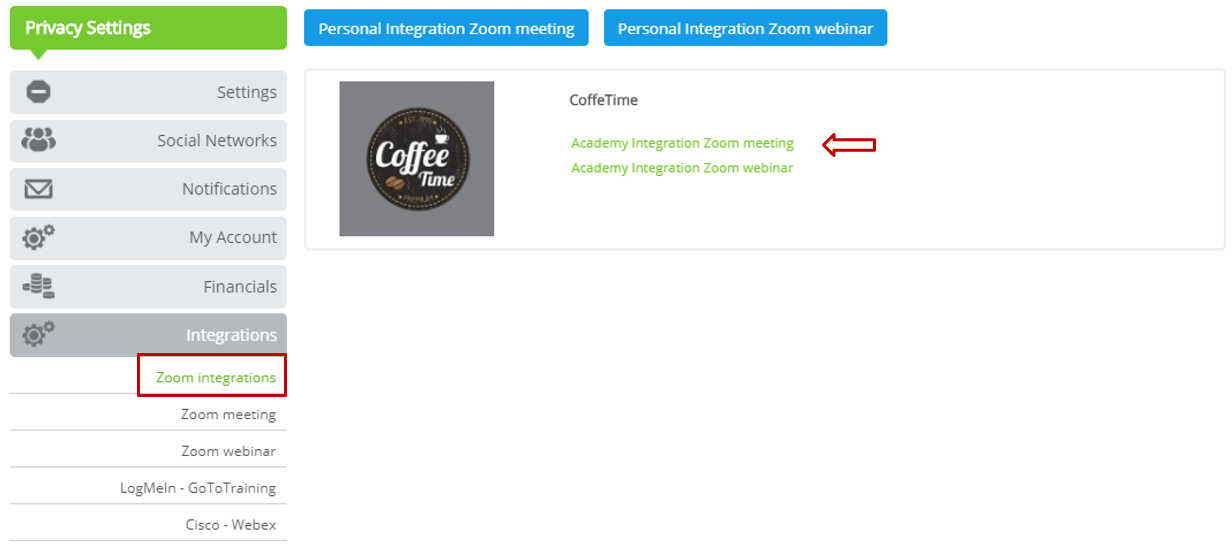 Under Integration with Zoom, select Connect next to Connect your Zoom meetings account.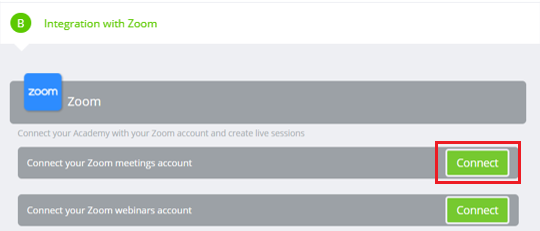 You will be redirected to Zoom to enter your zoom credentials.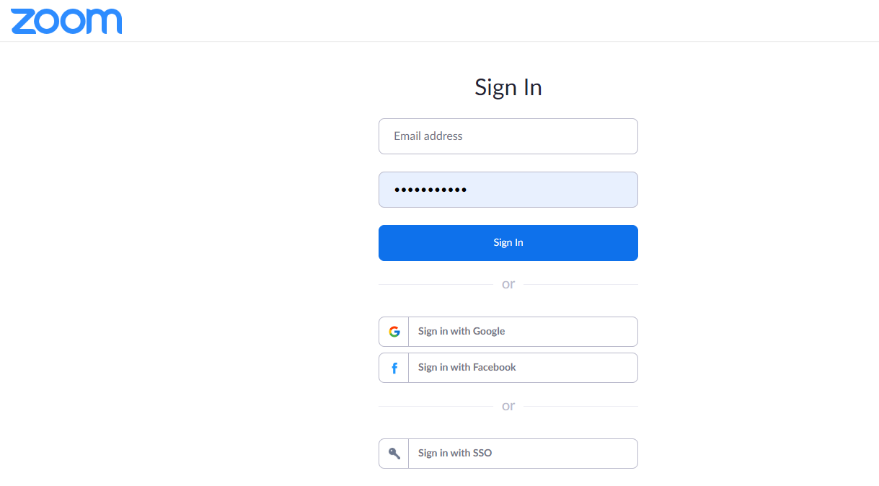 Note: If it is the first time that your account is connected with UltiPro Learning, you will need to authorize UltiPro Learning to access your Zoom account.
You can now fill in the capacity data. If you have an up to 25 users Zoom account, for example, you won't be able to invite more than 25 users for your event.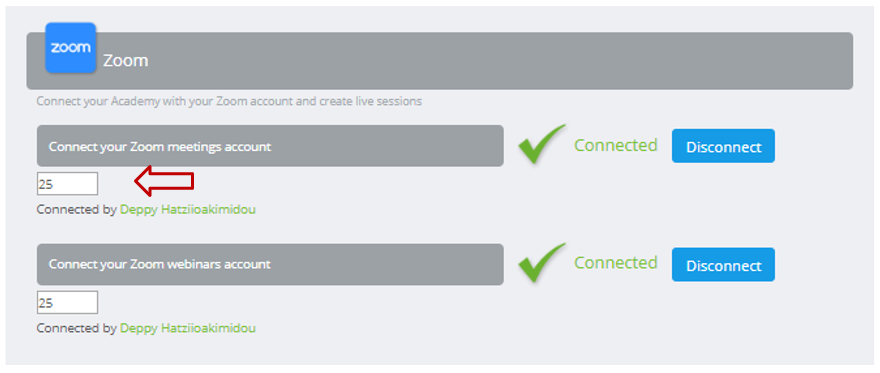 Your zoom account is now successfully connected with your Academy UltiPro Learning account! You are now ready to continue with the creation of your Live Session events by selecting Training from the upper navigation bar, and then Events.
Initiate Zoom for an Event
After creating your Live Session, you need to initiate your event with your Zoom meetings account. To do so, navigate to your Admin tab, and under Live Sessions select Manage Events.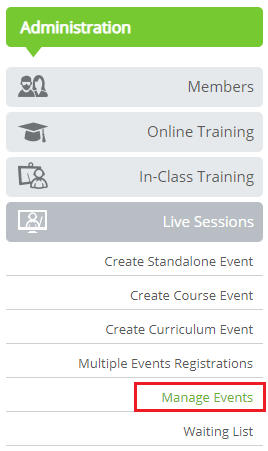 Under Status, you can see your upcoming events. Click on the Initiate event button, select the account that you want to use for your event (in the pop-up window that arises) and hit Initiate.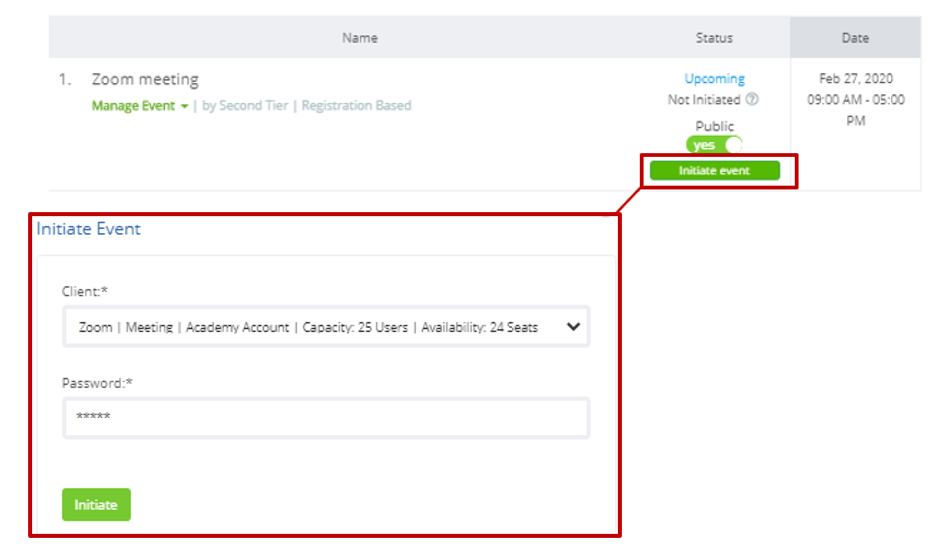 You are now ready to Start your event. Select the relevant button and you will be redirected to your Zoom meetings account.
Note: Neither the user who starts the event nor the attendees are asked to provide a password during the initiation.

Events that you create in UltiPro Learning are automatically created on your Zoom meetings account and all users added as registrants to your events are automatically synced in Zoom. Once the event has been completed, all attendance data and the time of attendance is returned from Zoom to UltiPro Learning and the list of registrants for the event in question is updated.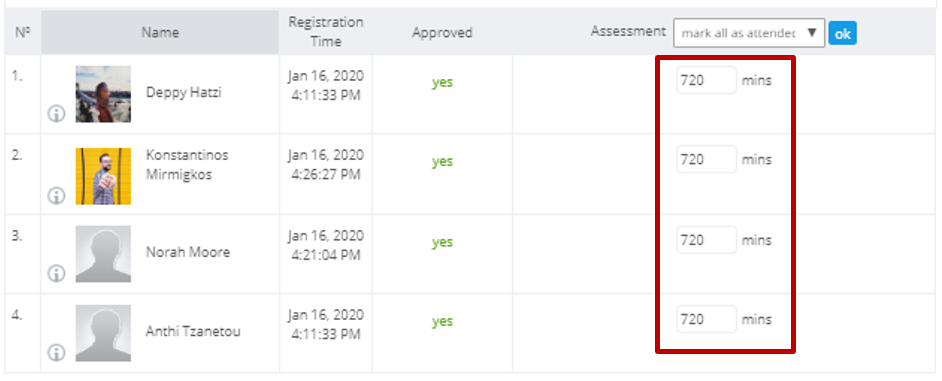 Additional Information
Only users who have an email registered to UltiPro Learning can participate in Live Sessions.
You can initiate an event at any time, and up to 15 minutes after the event start time.
At least one registrant is required to initiate and start an event.
Live Sessions are limited to one day.
To set up a Zoom integration, ensure that your Zoom account is configured with the following permissions:

View users' information and manage users (Write permission)
View all user information (Read permission)
View and manage all user meetings (Write permission)
View report data (Read permission)
View all user meetings (Read permission)
Disconnect a Zoom account from an Academy
You can disconnect a Zoom account from your academy at any time.
Navigation: Admin > Your Academy > Academy Settings > Advanced Settings > Live Sessions Integration
Select Integration with Zoom and then select Disconnect next to the connected Zoom account.