Manage Polls
The Manage Polls page offers the ability to perform basic poll management including editing poll questions and answers, previewing polls, copying polls you created, and deleting polls.
Navigation: UKG Pro Learning > Admin > Academy Settings > Polls > Manage Polls
You can also upload custom thumbnail images and delete uploaded thumbnail images. The Public toggle controls whether a poll is visible to Academy members.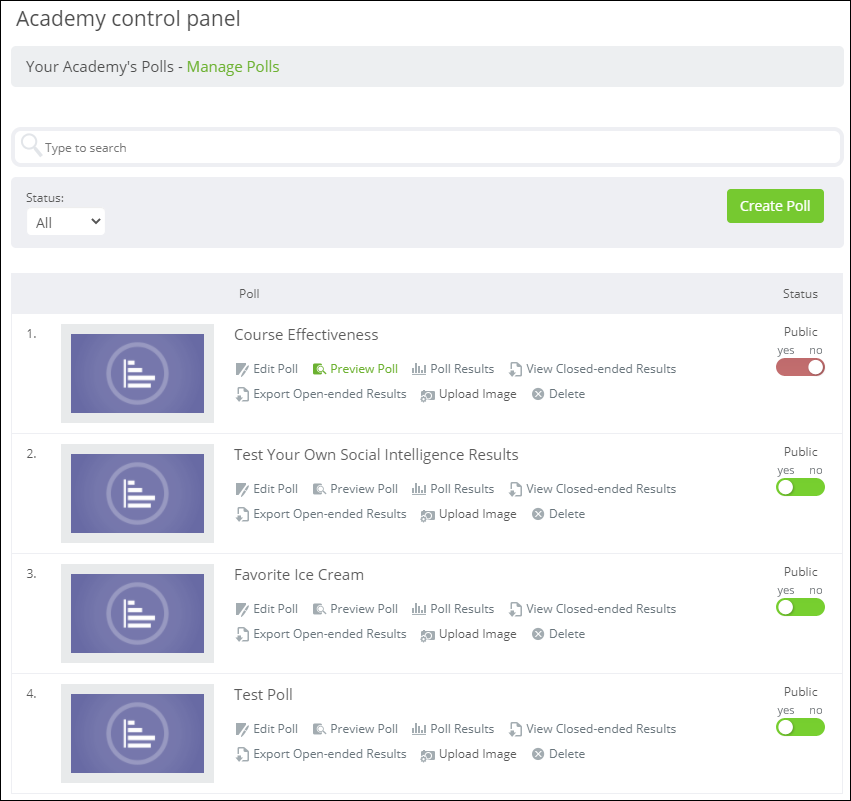 View Poll Results
You can view the results of closed-ended question polls in a new window and export the results of open-ended questions to a file.
Closed-Ended Results
The results of closed-ended question polls display as a bar chart.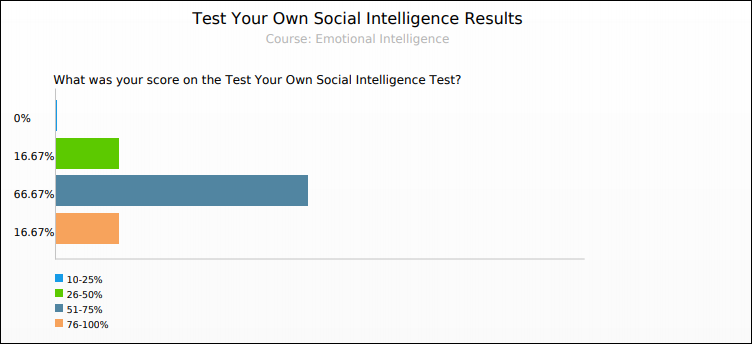 Open-Ended Results
The results of open-ended question polls download as an Excel or .csv file and contain all of the submitted answers.


Assign Polls
You can assign non-public standalone polls to Academy members from the Manage Polls page. From the poll row, select Assign.

You can assign polls to specific employees using Individual Assignment or to a group of employees based on an organizational structure using Advanced Assignment.