In the UKG Pro Learning solution, it is easy to share content with others. To share content with the Academy library you have the following options:
Add URL
Upload file
Use the share link
Add a URL
You can add pages from other websites. These pages are simple references; nothing from that site will be brought into your Library. Examples include YouTube or Vimeo videos, articles, and blogs.
Navigation: Library
Select Add URL
Enter the URL into the space provided.
Select Fetch.
Fill in the requested information in the pop-up window.
Optional: Administrators can set an expiration date, after which the page will be moved to deleted items.
Select Save.
Note: You can choose to share this URL with one or more academies or groups you may be a member of, and have the authorization to share content with. You can also put this video directly into a course you have created, as a lecture.
Upload a File
You are also able to add various documents, videos, and SCORM files to your Library. You can upload one or more files from several different sources.
Navigation: Library
Select Upload File
Selecting the desired source.
Follow the prompts for your selected source.
After the upload process ends, you will be taken to the uploader page to wait until your file has been converted.
Optional: You can share the file with groups or put it in a course as a lecture.
Save your file.
Use the Share Link

Wherever you discover an interesting piece of content (for example, a file or a bookmarked weblink) you will be given a share link that you can use to put this content into your personal library as well as share it with others. When you use the share link you can decide with whom you want to share. If you are authorized to share content with more than one academy then all those academies will show up in the sharing menu.
The UKG Pro Learning solution is a social learning and content management platform. You can discover content that you can easily share with others and with your corporate library on places like:
Academy Library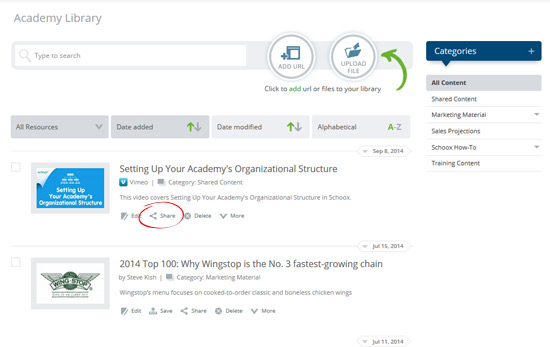 A Group Wall or Group Library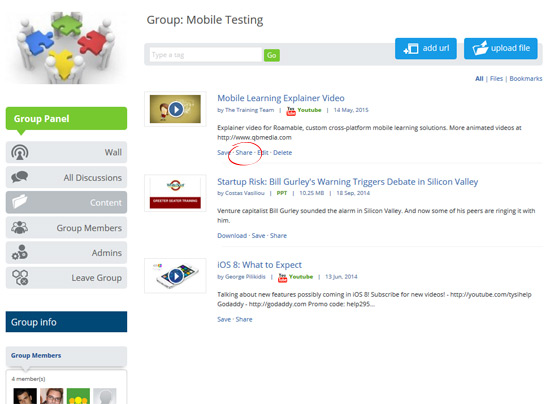 After selecting Share, you're redirected to the academy control panel to choose who to share the desired content with. Content material can be shared with Individuals, Groups or Units and Above Units (Advanced share).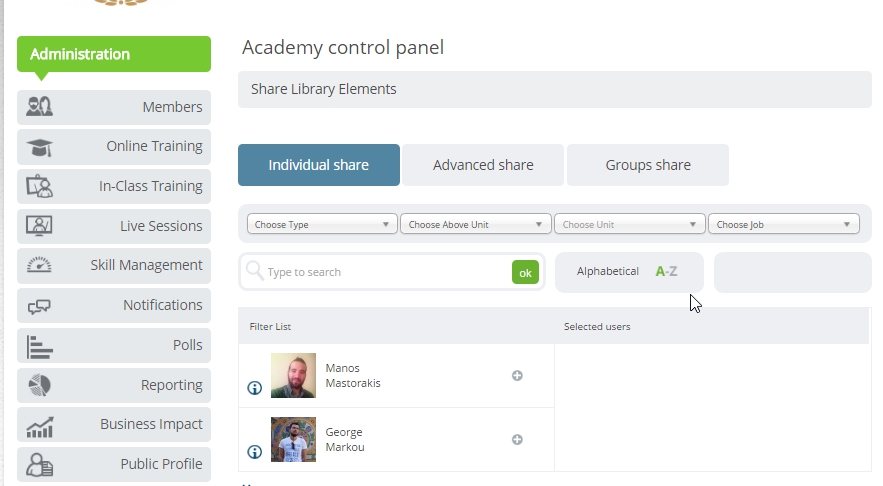 If you want to share your material with users based on their job(s) and location, then Advanced Share will work for you.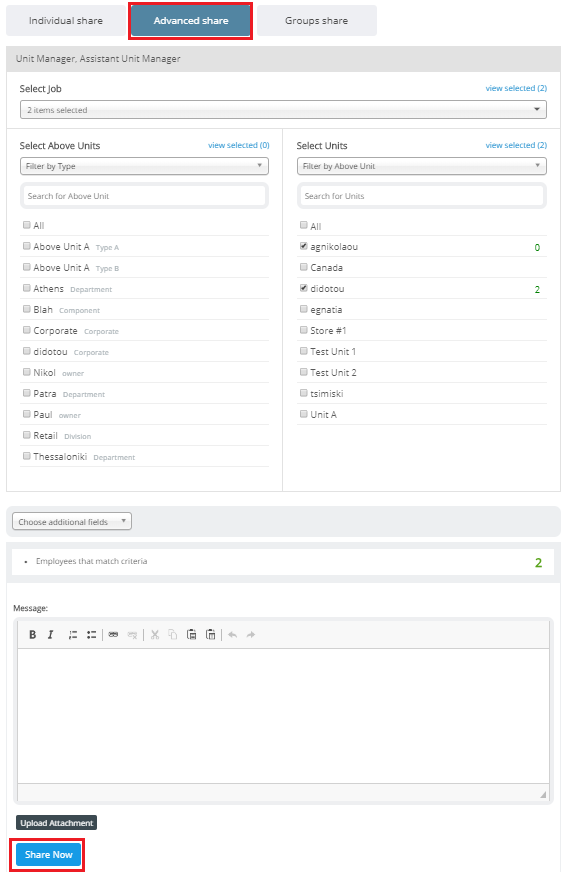 Add a custom message and upload an attachment (if needed) and don't forget to click Share now!